Wireless Surveys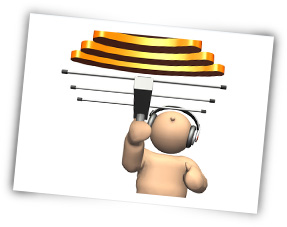 If you want to make modifications to your wireless network, you'll need a survey. And we don't mean that you need to take the pulse of public opinion.
If you want to get the most out of your investment in wireless technology, you'll need to perform a site survey. You might be interested in installing a new wireless network. Or you may need to expand or optimize your existing infrastructure.
A wireless site survey helps provide a full picture of your business' IT environment; it helps minimize and ensure that your wireless network is able to perform when and where you need it.
SCOCA will send trained technicians to you to perform the necessary testing. This process includes RF Signal penetration and mapping as well as scanning for environmental interference. You will receive a map of your facility when the process is complete that indicates optimal positions for access point placement. We will also recommend necessary frequency settings.
Just ask us! Call 800-634-8828 for a consultation or more information.